OUR STORY
The history of coffee in New Orleans is rich and strong with its introduction to the city in 1720 by French explorers. Today, nearly one third of all of the coffee in North America lands first on the docks of the Crescent City, making your cup of New Orleans Roast the freshest possible.
In 2008, New Orleans Roast began roasting coffee in the city's historic Faubourg Marigny district, just steps from the French Quarter. Strolling down the banks of the Mississippi River past our Roasting Facility, one cannot miss the distinctive aroma of our beans, freshly roasting , one small batch at a time - it's this meticulous process that makes our roasts so special and flavorful.
We select only the finest beans, sourcing 15 origin coffees - from Sumatra to Ethiopia, from Honduras to Brazil and beyond - allowing us to perfectly craft coffee blends that are as flavorful as the city we call home.
NEW ORLEANS ROAST SERVES PREMIUM COFFEE TO CUSTOMERS ALL OVER IN CELEBRATION OF THE DAILY OCCASSIONS THAT MAKE YOUR LIFE SPECIAL
Led by Roastmaster Felton Jones, our coffees offer unmatched quality - whether you prefer hints of French chicory, the buttery taste of our Southern Pecan coffee, or a deliciously balanced Dark Roast, our 100% Arabica coffees bring the uniqueness of New Orleans to your cup.
OUR COFFEE
Small Batch Roasted
Not all coffee is created equal. Not by a long shot. The difference starts with the fundamentals. New Orleans Roast pays attention to every detail from sourcing to delivery. We are passionate about providing you a premium coffee product at an affordable price.
New Orleans Roast is made for people who seek the sense of celebration good coffee can bring. People who want to be transported to an outdoor café in the French Quarter, anticipating the first bite of a beignet and the promise of a vibrant new day. New Orleans Roast is your everyday, anytime celebration.
A NEW ORLEANS CELEBRATION
Celebrate with Us
We are proud of our city and love to share it with the world. Nothing makes us more excited than to be a part of your daily routine. In New Orleans, we enjoy the little things in life, but strive to take on the day with a passion. Celebrate with us.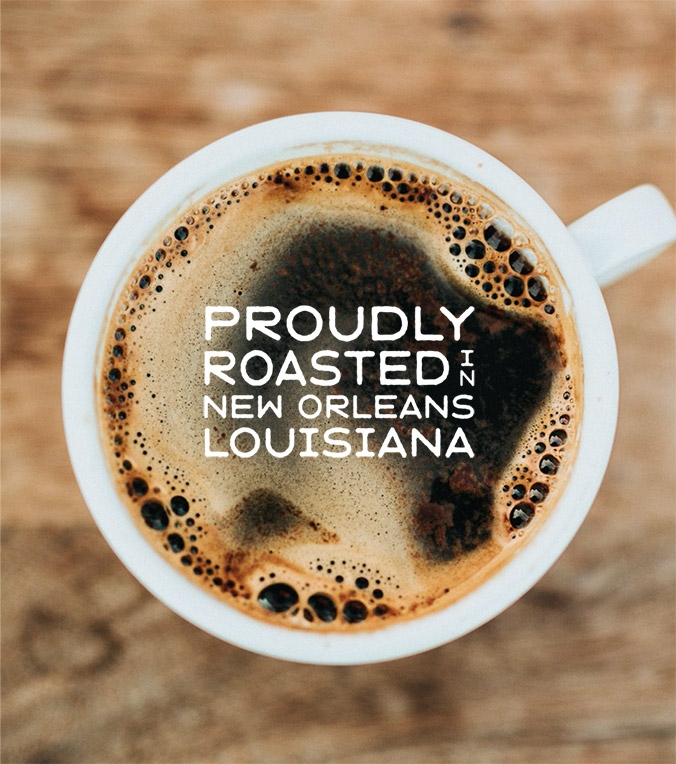 Shop our Coffee
Be sure to shop our great selection of coffee online and order yours today!
SHOP NOW