So you've found yourself in a predicament: you know what to get for most of your friends and family, but you still have no idea how to shop for the coffee lover in your life. After all, people who love coffee can be pretty specific. How are you supposed to know just what they like? Whether or not you know what kind of roasts, blends and flavors that person enjoys, there's a few straightforward options for pleasing a coffee fanatic: quality, uniqueness and diversity.
A Quality Cup
One thing that coffee lovers value above all else is the quality of their cup of coffee. They might not settle for that cheaper cup of coffee, and they can name off the notes in every cup they drink. It can be a little intimidating at times because you know they enjoy coffee but just don't know what to get them. Well, you can rest assured that New Orleans Roast™ is a high-quality option.
New Orleans Roast™ began roasting coffee in 2008, where we roasted one small batch at a time. It's where we've been roasting coffee ever since, focusing on the unique qualities of every origin to produce coffee that's emblematic of where it comes from. We source our coffee from 15 origins, from Sumatra to Ethiopia, from Honduras to Brazil and more. It allows us to home in on what makes each of these origins so special. From there, only a small percentage of the world's coffee bean crop is deemed exceptional enough for use by New Orleans Roast™. We focus on coffee that's at the peak of its ripeness, so you know that every cup of our beans is quality.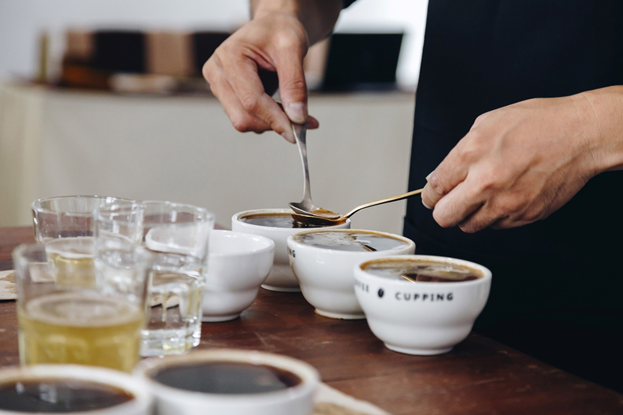 Something They've Never Seen
What do you get for the coffee lover in your life? Something they've never had the opportunity to try before. Our chicory coffee is a New Orleans tradition. Chicory coffee comes from the roots of the chicory plant as opposed to coffee beans to produce a cup of coffee that's decaffeinated and features woody and nutty notes. It tastes similar to regular coffee with its bitter taste, which is what inspired its usage in New Orleans during the Civil War, when coffee lovers didn't have access to their beverage of choice. It's not just tasty, it's got antioxidants and a percentage of insulin for some unique health benefits.
You can surprise coffee lovers with this unique ground treat with our 12-ounce bag of 100% pure ground Leroux French Chicory. The traditional New Orleans nature of the ground chicory is an authentic taste that any discerning coffee lover is sure to enjoy, not just because it's unique, but because it's delicious and a part of history. For something just as good, but with a little caffeine added in, check out our dark roast and chicory blend.
A Little Something of Everything
Last but not least, coffee lovers love variety. From the variety of flavors and notes in every unique blend to the different roasts, blends and flavored coffees that all appeal to a different palate and flavor, New Orleans Roast™ has a little something for everyone. So why not get a little of everything for someone?
Our flavor bundle featuring our Southern Pecan, Crème Brûlée and Chocolate Beignet flavored coffees offers a unique taste of New Orleans sweets. All three flavors are distinctive to the region of Louisiana, so they're not just delicious but authentic as well. With three 12-ounce bags available in each bundle, the discerning coffee lover will have plenty to choose from and will be able to have a little something new every day.